NESSO is a pioneer in Tuberose concrete and absolute. Our quality is a benchmark in the fragrance industry for over 40 years.
We are the only company to have a network of over 800 farmers cultivating Tuberose exclusively for us. Through our integrated supply chain, we are able to control pesticides, optimize fragrance notes and ensure sustainability & fair practices from cultivation to absolute.
Our entire Tuberose absolute supply chain is audited and verified against the ECOCERT For Life standard.
| Chracteristic | Concrete |
| --- | --- |
| BOTANICAL NAME | Polianthes tuberosa |
| COMPONENTS | methyl benzoate, methyl salicylate, benzyl benzoate, jasmine lactone, trans-methyl isoeugenol, benzyl salicylate |
| OLFACTORY DESCRIPTION | Creamy floral green medicinal with a coconut and solar facet and sweet balsamic undertones. |
| VISUAL DESCRIPTION | Orange liquid |
| SOLUBILITY | Soluble at 10% in ethyl alcohol 96% |
| FLASHPOINT | >100°C |
| CAS NUMBER | 8024-05-3 |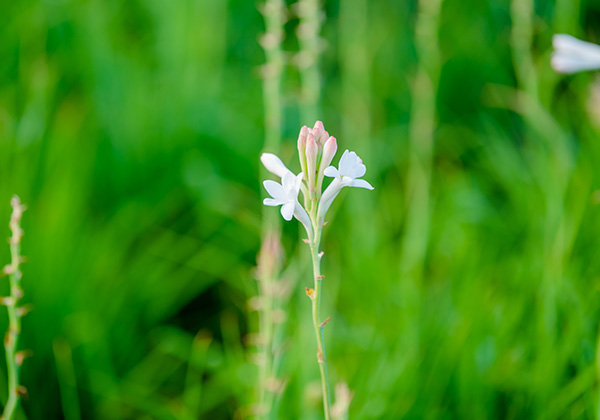 YIELD
1 kg absolute is made from about 7000 kg of flowers

FLOWER SEASON
JAN
FEB
MAR
APR
MAY
JUN
JUL
AUG
SEP
OCT
NOV
DEC
Traditional Industry Practice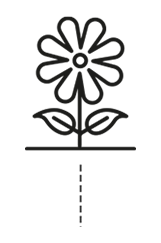 6 AM to 11 AM
Flower plucking from field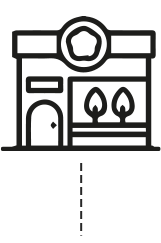 7 AM to 2 PM
Flowers reach Main flower market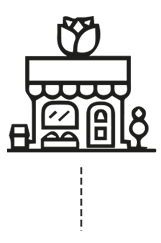 11 AM to 7 PM
Flowers reach secondary flower market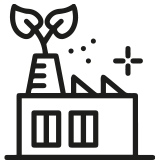 7 PM to 11 PM
Flowers reach factory

5 AM to 8 AM
Flowers plucked from
NESSO contract fields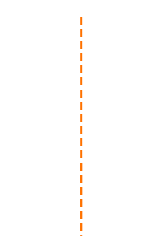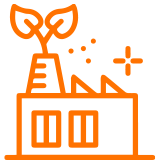 8 AM to 11 AM
Flowers reach factory
Challenges in traditional practice:

No Traceability

Less compensation
to Farmers

No fair &
stable price

Time lost in
transportation

Low quality
flowers reach factory
Advantages of NESSO Process

100%
Traceability

Increased
farmer income
by 50%

Fair &
stable price

Significant
reduction in
time to factory

Best quality
flowers reach
factory

NESSO

is the only company certified FOR LIFE for Tuberose concrete and absolute by ECOCERT.
We have more than 500 farmers registered under the FOR LIFE certification. Our farmers employ a proprietary method to cultivate Tuberose exclusively for NESSO, which focuses on reduced pesticide application and use of organic practices.
What does this certification signify?
FOR LIFE certification means NESSO's Tuberose is 100% ethically sourced with complete Traceability, commitment to sustainability and adherence to fair wages principles across the supply-chain. This has been verified by Ecocert as per global standards.
What does this certification mean to our customers?
When the customers buy from NESSO they can be assured that the Tuberose is cultivated using organic practices, manufactured in a facility that is fully compliant to international standards and they get a superior quality Tuberose absolute which is free from contaminants.
Why does this certification matter?
NESSO is strictly bound by the frameworks and ethics laid down by ECOCERT's FOR LIFE objectives. We follow the strictest standards while ensuring long term benefit to the society as a whole.

Over 800 farmers cultivating tuberose for NESSO

Phthalates is a concern in tuberose. We are able to control phathalates due to our integrated and well monitored supply chain.

Our process ensures to retain all the delicate and complex fragrance molecules of Tuberose carefully monitored under GMP conditions.

Aromatherapy

Cosmetics

Fragrance