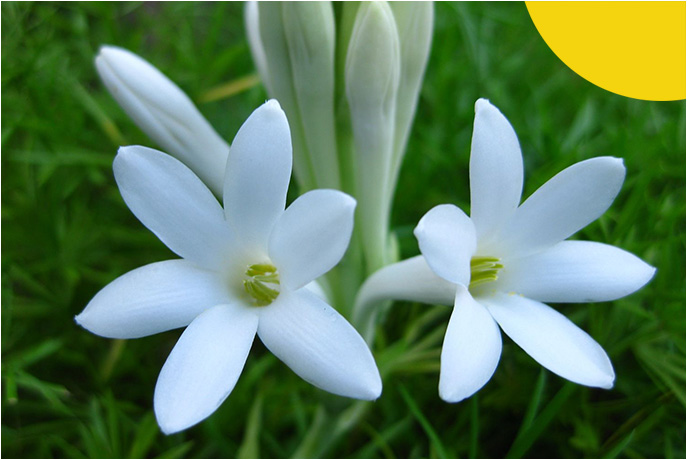 Natural Fragrance for your Peace of Mind
NESSO is proud of serving the industry leaders with best quality fragrance ingredients since 4 decades. The partnerships have grown strong over the years. NESSO's focus has been on R&D, sustainability and compliance with regulatory standards.
The FOR LIFE certificate awarded to NESSO is a symbol of its relentless commitment over the years towards ethical, sustainable, traceable sourcing and fair practices in supply chain.
All the fragrance ingredients are manufactured in-house and qualified by an expert sensory panel in addition to the new age quality testing equipments ensuring you get the desired solution.

Jasmine Sambac

featured products
A suberect or sometimes climbing shrub with pubescent branchlets. The leaves are simple, opposite and elliptic. The flowers are white, very fragrant, solitary or in 3-flowered terminal cymes.
LEARN MORE


Jasmine Grandiflorum

featured products
A large, nearly glabrous, suberect, twining evergreen shrub. The branches are ribbed. The leaves are imparipinnately compound, with opposite, terminal leaflets. The flowers are very fragrant, while tinged with pink on the outside.
LEARN MORE


Tuberose

featured products
A white exotic flower, has sweet and indolic fragrance note, with green nuances. NESSO is pioneer in Tuberose concrete and absolute manufacturing and it is a benchmark in fragrance industry for over 40 years.
LEARN MORE








Aromatherapy

Perfumes

Cosmetics

Toiletries