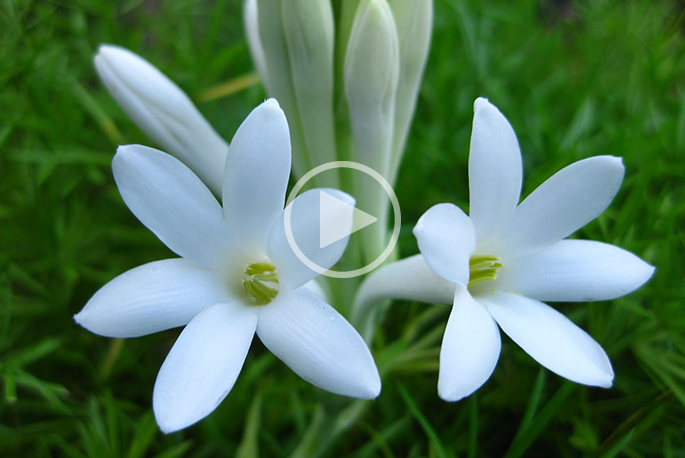 Tuberose, a white exotic flower, has sweet and indolic fragrance note, with green nuances. NESSO is pioneer in Tuberose concrete and absolute manufacturing and it is a benchmark in fragrance industry for over 40 years.
Tradional Tuberose variety is cultivated in the TNPura region of south Karnataka on the beds of river Kaveri. This gives NESSO's Tuberose concrete and absolute an unique sweet smell and high yeiled to abosulte conversion.
The peak season is from April to July and September to October. It takes over 6500 kg of buds to give 1kg of Tuberose Absolute. NESSO Tuberose is also available in organic grade and complies to major regulations for contaminants."
Traditional Process in Tuberose

5AM to
11AM
Flower plucking from field

8AM to
11AM
Flowers reach Main flower market

11AM to
6AM
Flowers reach secondary flower market

6AM to
11AM
Flowers reach factory
Challenges in traditional process:

No Traceability

Less compensation
to Farmers

No fair &
stable price

Time lost in
transportation

Low quality
flowers reach factory

5AM to
11AM
Flowers plucked from NESSO contract fields

8AM to
11AM
Flowers reach factory
Advantades of NESSO Process

100%
Traceability

Increased
farmer income
by 50%

Fair &
stable price

Drastic
reduction in
time to factory

Best quality
flowers reach
factory
| Chracteristic | Concrete |
| --- | --- |
| BOTANICAL NAME | Polianthes tuberosa |
| COMPONENTS | methyl benzoate, methyl salicylate, benzyl benzoate, jasmine lactone, trans-methyl isoeugenol, benzyl salicylate |
| OLFACTORY DESCRIPTION | Creamy floral green medicinal with a coconut and solar facet and sweet balsamic undertones. |
| VISUAL DESCRIPTION | Orange liquid |
| SOLUBILITY | Soluble at 10% in ethyl alcohol 96% |
| FLASHPOINT | >100°C |
| CAS NUMBER | 8024-05-3 |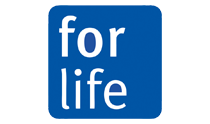 Currently NESSO is the only company certifed FOR LIFE for Tuberose concrete and Absolute. We have more than 500 farmers registered with FOR LIFE and fully trained in cultivation, plucking, processing and transporting these flowers. For Life' certification endorses NESSO's responsibility towards ethical sourcing of raw materials with complete Traceability, commitment to sustainability and adhere to fair wages principles across the supply-chain. The 'For Life' certification was granted after thorough physical verification by highly qualified experts. It is a robust confidence building measure and confirms that the company strictly complies to below 3 principles:

Respect of the ecosystem and promotion of biodiversity, sustainable agriculture practices by taking responsibility for environmental impacts.

Respect and betterment of sustainable impact through creating local jobs and developing the local anchorage of the company.

Respect of human rights and fair working conditions to improve the well-being of workers.

Jasmine Sambac

featured products
A suberect or sometimes climbing shrub with pubescent branchlets. The leaves are simple, opposite and elliptic. The flowers are white, very fragrant, solitary or in 3-flowered terminal cymes.
LEARN MORE


Jasmine Grandiflorum

featured products
A large, nearly glabrous, suberect, twining evergreen shrub. The branches are ribbed. The leaves are imparipinnately compound, with opposite, terminal leaflets. The flowers are very fragrant, while tinged with pink on the outside.
LEARN MORE


Tuberose

featured products
A white exotic flower, has sweet and indolic fragrance note, with green nuances. NESSO is pioneer in Tuberose concrete and absolute manufacturing and it is a benchmark in fragrance industry for over 40 years.
LEARN MORE


Aromatherapy

Cosmetics

Fragrance

Perfumery

Personal
Care Products